Welcome to web 3D service's web design portfolio. Here we will present You some of the best web sites, flash animations and banners developed by our company. By exploring this page you can find a web solution suitable for your business.




WEB SITES developed by web 3D service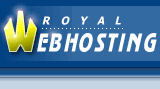 On this page you can learn how we help our clients to establish a reliable presence on the net. You will see examples of great web site designs imbued with perfect usability. All our websites are functional pieces used to attain specific goals.


FLASH ANIMATION developed by web 3D service
Here you will learn about flash animation and it's usability. There are some nice examples that will show you how web3Dservice can improve Your web site with flash interactivity.


BANNER ADS developed by web 3D service

By clicking here you can take a look at all web site banners created by our team. You will find explanations regarding their purpose and design.